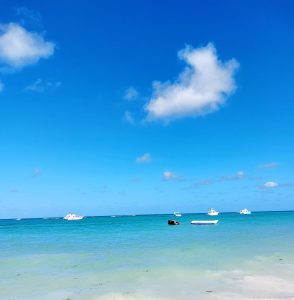 It is October 13, 2023 and I would like to celebrate the boring sameness of health insurance.  It is a joy to enter The Medicare Annual Enrollment Period that begins Sunday.  And the Annual Open Enrollment Period for individuals and families under age 65 who purchase their own insurance will begin on November 1st.   Agents across the country will be immersed in something we know, love, and will be totally outside of the craziness around us.  It may seem selfish, but the terrorism our friends and relatives in Israel are experiencing and the chaos of the GOP run House of Representatives are taking a toll on even those of us who are only peripherally involved.  Try as I might, I can't understand the murderous hate of one or the blind incompetence of the other.   At least we will spend our time with human traits we understand – greed and the insatiable desire to get something for nothing.
Our phones are already ringing.  At least once a week the caller asks, "Am I getting all of the benefits I'm entitled to?"  My response is usually, "Ma'am, you are entitled to watch TV without any misleading commercials."  Something for nothing is big this year.  We have graduated from Free Dental to Free Rides to the Doctor, to Free Bowling Balls and even Free Golf Clubs.  It is as if an entire generation has forgotten the lesson that was pounded into us from a very young age – There is no such thing as a free lunch.
Sure there is an element of greed with the providers and the insurers.  One of our local hospital systems, famous for its fight-to-the-death negotiation style, is threatening the Medicare Advantage contract of a well-known insurer.  There will be nasty letters to the patients from the hospital suggesting that they find a new insurer and equally shocking letters from the insurer to its client suggesting that they find new doctors.  They will come to terms at the last moment and all will be forgiven.  There is a rhythm to this.  There is seldom any need to panic.
Our Medicare clients, those on Original Medicare with a Part D (Rx) plan and even those on a Medicare Advantage Plan, are happy.   And we, their agents, are happy, too.  Medicare is the best coverage many of our clients have had in decades.  It certainly has been for me.  Medicare Part B will go up $9.80 per month to $174.70.  It is still a great deal.  The prescription coverage has also improved.  Helping our clients to understand and appreciate their coverage is normally a positive experience.  The vast majority of my meetings, in my office over coffee, will be moments of calm for us.
The first policies sold under the Patient Protection and Affordable Care Act (Obamacare) became effective on January 1, 2024.  It has been ten years.  If you polled 5 agents you would get 8 opinions about Obamacare.  We know people who pay more for their coverage due to the law.  We know some who pay less.  But our job is to help people find health insurance, the way most Americans access and pay for health care.  Because of the law we will never again tell the parent of a sick child that we can't get their family covered.  The healthy and those of you who aren't agents will never fully appreciate the stress of dealing with pre-existing conditions.  And yes, allowing the sick and injured to participate in our pool of business does have some impact on premiums.  That is the price we pay to include everyone, even YOU should your luck run out next week.
We are seeing insurers return to the under 65 market.  They have figured out how to make this profitable.  As agents we are forever hopeful, always believing that this next year's products will be more straightforward and consumer friendly.  We are seeing networks expand.  We are finding an element of flexibility.  The expansion of the Tax Credit Subsidies is making coverage more affordable.
Your agent, wherever you are in the US, will be busy for the next two months.  Try not to be too envious.
Dave
Picture – Blue Skies – David L Cunix