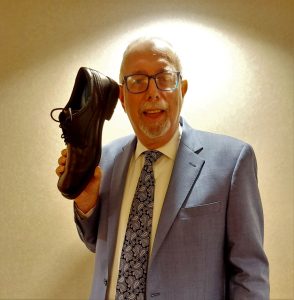 Those of us over the age of 60 are used to receiving an incredible amount of junk mail.  I am, of course, referring to the unrequested, unwanted, and unneeded solicitations from Medicare insurers, call centers, and marketing associations.  Many of these mailings are designed to look like official communications.  We also get unwanted solicitations on our home phones and cells.  And don't forget the misleading television and radio commercials from the washed up athletes and C List celebrities.  It is hardly surprising that the Centers for Medicare and Medicaid (CMS) receives tens of thousands of complaints each year.  What is surprising are the steps CMS is taking to solve the problems.
Step One:  As per CMS: Agents must provide the following disclosure
Verbally conveyed within the first minute of a sales call
Electronically conveyed when communicating with a beneficiary through email, online chat, or other electronic means of communication (regardless of content)
Prominently displayed on Third Party Marketing Organization websites (regardless of content)
Included in any marketing materials, including print materials and television advertisements, developed, used or distributed by the Third Party Marketing Organization
Step Two: Recording Telephone Conversations
"Beginning October 1, 2022, for all 2023 activities, all TPMOs, including all third-party marketing/lead generation vendors, agencies, 1099 agents and brokers (captive, independent street brokers, TeleDigital agents, etc.), will be required to record all beneficiary calls (sales, enrollment, administrative, etc.) – inbound and outbound – in their entirety, with no exception. Other important requirements:
Applies to all telephonic activities, even if it does not result in an enrollment.
Requirement applies to all beneficiaries and members. There is no distinction made between new and existing clients.
Consent to record must be obtained for all calls.
Recordings are not required for in-person activities.
Medicare requires all records be maintained for 10 years"
In English, we are now required to record ALL telephone conversations that have anything to do with Medicare.  There are no exceptions.  For example, if you live in Billings, Montana and call your local agent on October 2nd to confirm your October 17th appointment, the conversation will sound like this:
Bob Smith, Insurance Agent – Thanks for calling Smith Insurance.
Larry Jones, longtime client – Hi Bob.  It's Larry Jones.  I'm just calling to confirm our appointment for Monday, October 17th at 11 AM.
Bob Smith – Hi Larry.  Before I can go any further, the government requires me to read the following disclosure to you: "We do not offer every plan available in your area. Any information we provide is limited to those plans we do offer in your area. Please contact Medicare.gov or 1-800-MEDICARE to get information on all of your options."
Larry Jones – What the Hell does that mean?
Bob Smith – Wait, there's more.  I need to ask your permission to record this call.
Larry Jones – Why?
Bob Smith – Every Medicare related phone call has to be recorded and kept for ten years.
Larry Jones – You're kidding!
Bob Smith – I've been your agent for over 10 years.  I wish this was a joke. May I have your permission to record this call?
Larry Jones – Fine.  Just do it.
This is going to work as well as the Cone of Silence.
Your local agent is working through this process.  We are researching different recording systems all the while hoping that this rule will be put on hold for a year or two or hopefully twenty. Smart agents already retain copies of all emails and take copious notes during in-person meetings.  Recording phone conversations will complicate our lives and undoubtedly feel like one more intrusion into our client's privacy, but we will all survive.
As per the disclaimer, HELL YES, WE DON"T REPRESENT JUST ANYONE.  Your local agent is solicited daily by the insurers and marketing organizations.  We each choose which companies we want to represent based on our experience with their service, networks, and product design.  I refuse to represent certain well-known carriers because of issues I've had with their service.  Not offering every plan available in the area is not a negative.  Your local agent is proud to represent only the companies he/she selected.
#          #         #          #          #
The doctor is a social acquaintance.  He is not really a friend.  He is not a client.  Doc wanted me to know that we are "just breaking the surface" on COVID.  He used the phrase several times to emphasize how much more there was to know and how little those of us in the general public knew.  As a doctor he was privy to so much more, none of which he planned to share with me, a mere insurance agent.  I've known him for a number of years.  This wasn't the first time I had encountered his demi-god shtick.  Still, I would have been happy to learn any useful information he might have been willing to share.
But I have information, too.  I have a couple of years' worth of conversations about COVID with my clients.  I know that some of my clients have spent time in the hospital and that, sadly, some have died.  We've discussed the lingering effects of long COVID and the question of when/if the individuals will ever fully recover.  And some of my clients have had other non-COVID illnesses that seem to last for months and months.
My clients share their health concerns with me.  We discuss their fears about tests and procedures, the potential costs of hospital stays and the newest drugs.  Another big topic are the doctors who don't listen to my clients' concerns and only ask the questions from the pre-printed checklist.  Some of those conversations are with people under age 65 and some are with Medicare beneficiaries.  Most Medicare beneficiaries will refrain from deep, personal conversations once their calls are recorded.  That's a shame.  Our in-person meetings will just have to be a little longer.
Dave
Picture – Would You Believe A Shoe Phone? – David L Cunix